WE are going to Colorado this Summer!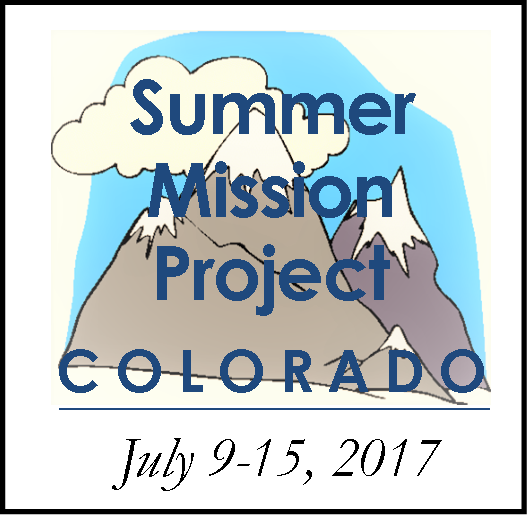 Who Can Go/Costs
Because this is a Mission Project, all participants should be professing followers of Jesus who have been immersed after conversion. If you are going to share the love of Jesus, you really ought to know the love of Jesus on a personal level. This project is limited to those people who have completed 7th grade. Students who are younger may attend if their parent also chooses to participate in the project.
Because we are staying three nights at a local church
the trip cost is $175 per person plus five meals on the road.
There may be partial scholarships available from our Missions Committee. See Larry Knight to apply.
FBC Students qualify for a reduced rate of $100 per person.
What We Will Do
As Iglesia Gracia y Verdad (Grace and Peace Church) has been meeting for less than a year, they don't have facilities like more established churches. However they are partnering with Garden Ranch Baptist to share their facility. We have been asked to plan a four day Vacation Bible School for the English speaking children of the Spanish speaking parents who are the people the church is seeking to reach. We have also been asked to serve as part of Iglesia Gracia y Verdad
to carry out various Community Ministries to help raise awareness of the existence of the church to the community. We will also help them put together a Block Party on Monday evening.
There will be multiple places for people to get involved with this project. Some will serve as Bible school staff. Some will tell Bible stories. Others will help with crafts during breaks at VBS.
Download Trip Brochure Here