Small Group Bible Study every Sunday morning @ 9:45 a.m.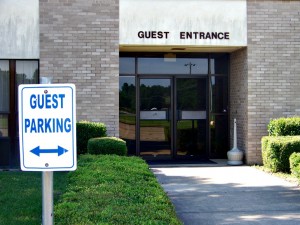 If you are coming to our church for the first time, you are invited to park in our Guest Parking! That will put you right by our Guest Entrance, and we can help you find a Bible Study that best meets your needs and the needs of your family.
We have Groups for All Ages…
Preschool – Bed Babies, Toddlers, 2 yr. Old, 3yr. Old, 4 yr. Old (with extended session for Babies – 3's)

Children

– Kindergarten, 1st & 2nd Grade, 3rd & 4th Grade, 5th Grade, and Preteen.

Youth

– Middle School Boys, Middle School Girls, High School Boys, and High School Girls.
Adults – We have classes for all ages. We have ladies only classes, and men only classes, and we have couples classes for all age groups.